NEW BOHO WEDDING DRESSES COLLECTION
16.01.2022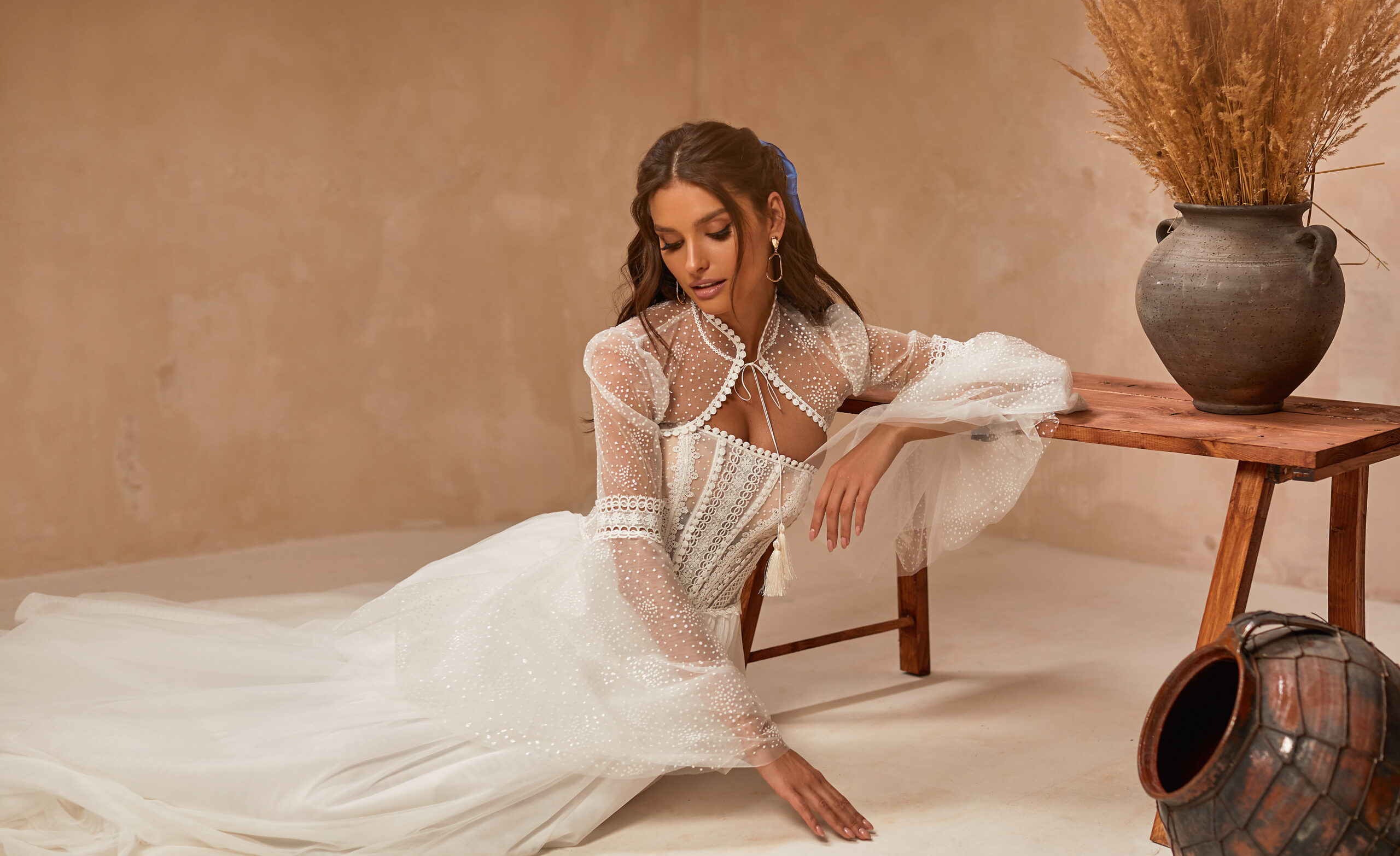 A wedding gown is always about more than just clothes and fashion trends. Something intimate and special, an image that lives in dreams from childhood and throughout the whole life remains the most important dress in the history of every girl.
Creating a new collection, we thought about wonderful traditions and eternal values. That a wedding dress can be a family heirloom. About that the outfits of ARMONIA were passed from mothers
Folklore motives, skillfully incorporated into the contemporary design of dresses, refer to the continuity of aesthetic taste and the connection between generations. Thus, a new history is being created, where centuries-old traditions and archetypes are combined with comfort and modernity.
Lightness and comfort of natural fabrics, laconic cut, graceful silhouettes and quaintly cute details — these are the main features of the "Timeless" collection. Voluminous sleeves, ruffles, bows and luxurious embroidery will suit romantic and delicate brides, and connoisseurs of minimalism will find laces with rustic patterns and discreet matte fabrics. Outfits with removable details deserve special attention. They are versatile and allow you to create more looks from one dress, which is now a huge advantage.
The fragile beauty of balance in the combination of the past and the future, modesty and sexuality, simplicity and showiness in images — this is the challenge we took in developing the models. Did we succeed? It is better to see once than hear a hundred times.
So we are pleased to invite you to view our collection of boho wedding dresses from the exclusive For soul line by ARMONIA.